Take a break at the Linux command line with Nyan Cat: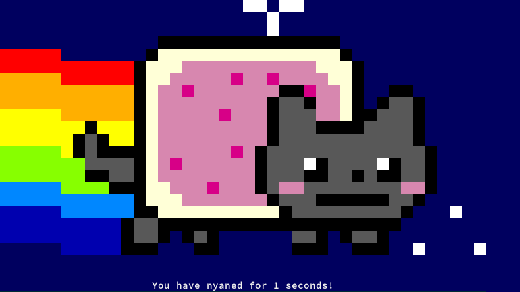 We're now on day six of the Linux command-line toys advent calendar, where we explore some of the fun, entertaining, and in some cases, utterly useless toys available for your Linux terminal. All are available under an open source license.
Will they all be unique? Yes. Will they all be unique to you? I don't know, but, chances are you'll find at least one new toy to play with by the time our advent calendar is done.
read more: Opensource.com Jason Baker
Supporting Open Source.
Have you tried: Farking?