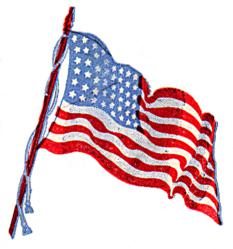 Tampa, Fl (PRWEB) January 31, 2013
The tax filing season has officially begun, and to ensure there are no setbacks or worries, now is the perfect time to begin. After all, it doesnt matter how early tax filers begin the return, tax returns have a habit of taking longer than expected, and this is especially true for active personnel in the US Armed Forces and their spouses.

Like every other American citizen, servicemen and women of the armed forces need to pay tax on their income and need to complete the yearly tax return. But given the nature of this job role, and given the sacrifices that members of the armed forces make for our country, there are a number of significant benefits for such people with regards to tax returns and the tax return process. FileIncomeTaxReturns.com is glad to provide the options and benefits available for military personnel.
Paper Filing or Online Filing?

Many military families will take the traditional approach to filing the tax return this year, but this is a poor choice to make. Filing taxes manually on paper is lengthy and tedious, especially if things are done without the help of an accountant. Furthermore, if there are mistakes or omissions accidental or no there can be hefty fines or even audits. As much as half of the taxpaying population has suffered tax audits because they have simply forgotten to include certain information or have made mistakes.

E-filing is the new way to file tax returns, and even without the benefits that come with being in active duty, there are heaps of advantages. For example, it helps ensure to leave nothing out, accuracy is much easier, provides a refund quicker, it helps the environment and is extremely secure. FileIncomeTaxReturns.com helps choose good software that help tricky calculations get handled automatically. It is predicted that at least 81% of American taxpayers will file online for the 2012 tax year.
E-Filing Options

Three options for filing a tax return electronically:

????IRS software Free File is an electronic filing system provided by the IRS. It is completely free to use if your Adjustable Gross Income is $ 57,000 or less (2012 tax year). The actual software has not been created by the IRS, instead, the IRS is partnered with a number of software companies (known as the Free File Alliance (FFA)) who offer their software through the IRS. This is mainly for federal tax returns though some software does support state tax returns, usually for a nominal fee. As well as being free, another advantage of being below the $ 57,000 threshold is that the e-filing process is completely automated, and provides a step by step guide. Users simply answer the questions provided and the software adds this information onto the relevant parts of the online form. This is great for people who are filing for the first time.
????Commercial software Any good e-filing software will give you powerful features for filing a tax return. For a simple tax return, free software can take care of it easily, but complex tax returns might need the full features of a paid program. However, as an active member of the military there is free software available for state and federal returns with features that users would otherwise have to pay for. Commercial software is a great option for people in the military who have a tough return to complete, or want to ensure that their return is accurate. This is due to the fact that many non-FFA software providers offer more features and better support. Some offer audit support and audit guarantees for example, in order to be sure the return is accurate, and some promise to give the highest refund possible.
????A professional service The final option is to file electronically with the help of a professional tax preparation service. With this service, a professional will file the return on the users behalf. Make sure they are reputable service by researching them thoroughly and asking for their tax identification number. Always ask to see a copy of the return before they send it.
With certain tax return software companies, the benefits explained above not only apply to military personnel on active duty, but also Veterans, Reservists and National Guard members check with providers to see who they can provide free returns for. As a member of the Military Service, users should not only be aware of your tax benefits, but the free tax return options available to you.
Other Tax Return Benefits for Military Personnel

If it is near to Tax Day and users are concerned that your return wont make it on time, there is no need to worry. To help you deal with a tax return whilst on military duty and to prevent difficulties for those who are on active duty, extended deadlines are available.
For those who are on active duty on the day of the tax return, but not in active combat, a two month extension can be given. If on active duty and in active combat, an extension which equals the time that was left until the deadline when entered active combat plus a 180 day extension is an option.
For example, if entered into the combat zone 30 days before the tax deadline date, on the date of exit from the combat zone, an extension of 30 days + 180 days is given, so a total extension of 210 days.
For a spouse of someone in active duty expecting a tax refund, then Power of Attorney (POA) will need to be setup to gain this refund on the spouses behalf in the event that they are overseas, incapacitated, or in a similar way unable to claim the refund themselves. A lawyer will help to set up POA in advance, which is quick to do with the IRS 2848 document. This information and more advise for military personnel are available at FileIncomeTaxesToday.com.