Emacs, Vim, or something else?: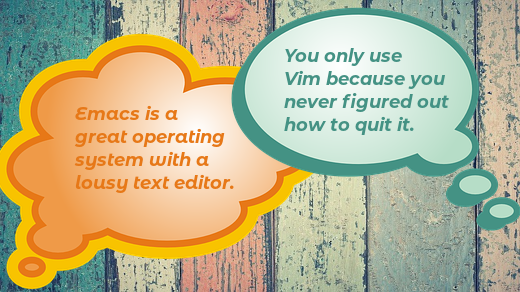 Some topics are just bound to bring about a roaring argument spirited intellectual discussion. At the dinner table, it might be religion or politics. But among open source users, aside from asking about preferred Linux distributions, the next most rabblerousing stimulating question is likely around what text editor you prefer.
read more: Opensource.com admin
Supporting Open Source.
Have you tried: Farking?