10 open source alternatives to Minecraft: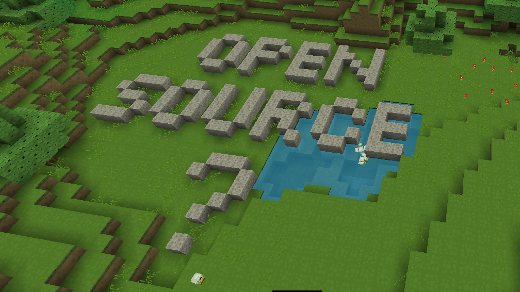 There's no denying that Minecraft is a favorite game for millions. And being written in Java enables it to run on a variety of platforms, including Linux. With a huge modding community, there are countless Minecraft tinkerers out there who would love to be able to get under the hood and play around with the source code themselves. Unfortunately, the source is not available to the general public.
read more: Opensource.com Jason Baker
Supporting Open Source.
Have you tried: Diving with Sharks?